Welcome to Keemlaw.co.uk
Keemlaw has been in the Catering Equipment Industry for over 50 years.  Maintaining a family owned business and our location are the key elements to our success, building a reputation for quality and excellence.
Today, Keemlaw is a manufacturer and supplier of catering equipment to both the commercial and domestic markets in the South East.  We have found being a local supplier is important to our customers.  We help them to reduce their environmental impact, because the products we manufacture have not travelled half way around the world.
A Keemlaw customer will benefit from our unique multi-material workshop; we design and build using the best material to meet the brief, whether it's building a commercial kitchen, front of house operation or ventilation system.  Our face-to-face customer service ensures we produce the customer's ideal catering solution.
We supply the complete mix of catering equipment and products, which includes celebration and party items, through retail premises.  So whether you need to stock a restaurant, or are a professional chef, caterer or arranging a birthday celebration, Keemlaw caters for you.
To learn more about the services we provide click the box below or give us a call on 01622 717177 where one of the team will be able to help further.
Click to find out more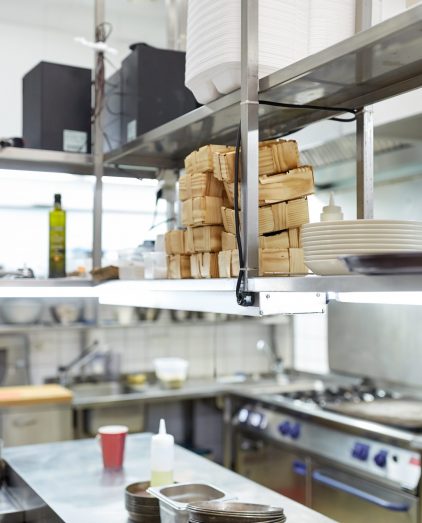 What kind of Catering Equipment do you do?
We supply all sizes and types of catering equipment, our focus is on quality and we only stock brands that we trust and that are value for money.
Do you do Bespoke?
Our dedicated teams, consisting of bespoke design and multi material manufacture, allow us to provide tailored catering solutions.
Do you have a show room?
Yes we do, you can visit us at Unit 2-4, Super Abbey Estate, Forstal Rd, Aylesford ME20 7BH. Monday to Sunday 10 – 4.
Our Stores
You can now shop with us on our brand new website.
Just click a link below.