Kitchen Extraction Systems
Commercial kitchen ventilation that is properly designed, manufactured and installed is an essential part of every professional kitchen environment.  Ventilation systems enable busy kitchens to function efficiently and safely and also provide a comfortable working place for staff.  It is particularly important where the cooking station is located in relation to front of house.
Removing heat and grease generated from cooking equipment, along with steam from cooking processes, dishwasher systems and other kitchen equipment is an essential requirement of the kitchen.
By carrying out a site survey, Keemlaw Catering Equipment can assess ventilation requirements and submit commercial kitchen ventilation design plans for required planning permissions if needed.
Commercial kitchen ventilation design may include the following:
Carbon filtration systems
Grease mesh filters or baffle filters
Variable speed controllers
Air input systems – make up air systems
Fire suppression systems
Lighting
Odour control units
Gas Safety Requirement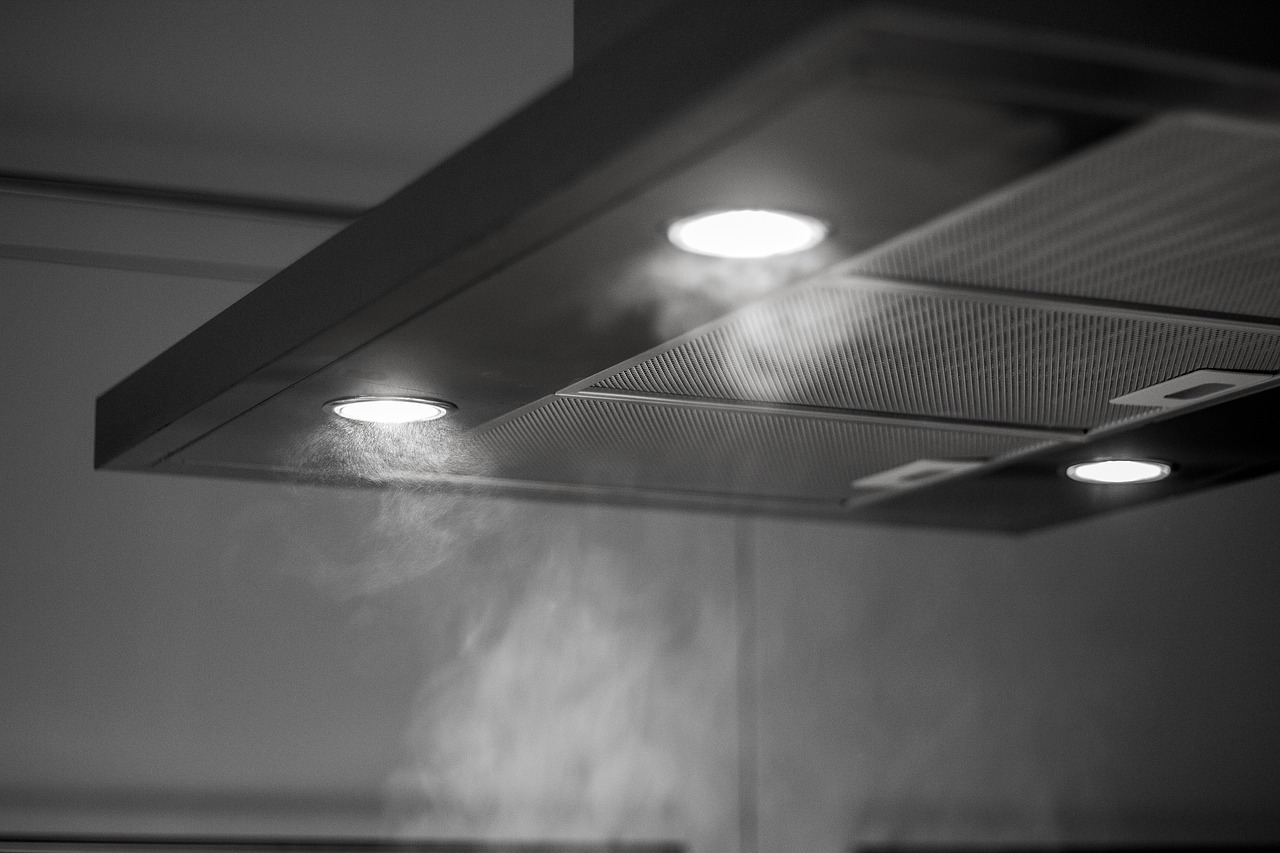 Kitchen Extraction Systems
Keemlaw Catering Equipment manufacture and install stainless steel extraction canopies as a one off or they can be provided as part of a larger new build kitchen or refurbishment project.  Commercial, stainless steel extraction canopies and extractor hoods can also be manufactured and supplied ready for your own installation team to fit.
Constructed from stainless steel
Fabricated to include a drip channel
Drip channel ensures easy cleaning
Manufactured to HVCA specification for kitchen ventilation systems DW / 172